Cozy Guesthouse is a small but buisy guesthouse. We are lucky to have Koh Lantas' best staff working with us, without them - this wouldn't be possible. Meet them irl at Cozy, and scroll down to meet them here: (more pictures coming...)


Bamboo
"Mr Cozy" - has been working at Cozy since the very beginning 100 years ago. His humor and positive attitud is well knowned and appriciated by our guests. You'll find him in the reception, in the bar, in the restaurant or maybe in one of our rooms - fixing a leaking tap.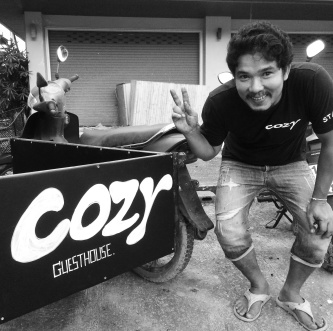 Wan
Wan has been working with us since we started and is now doing her third season with us at Cozy. Free-spoken, open-hearted and with a passion for food. She is also an artist, which can be seen in her food arrangements (and on the walls in our guest toilet!). You'll find her mostly in the kitchen.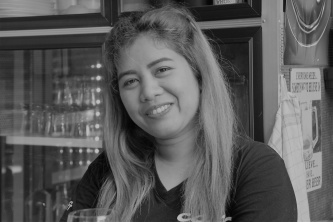 Soda
Soda is also doing her third season with us at Cozy. You might have tried her Cava Sangria, Aperol Spritz or maybe Mojito? If not - do it! Soda works quietly and purposefully, mostly in our bar, but she also jumps in where she is needed - sometimes cleaning or cooking.


Natt
Natt suddenly came to us as a rescuer in last peak season when we needed more staff, and has been working at Cozy since then. She meets our guests with a nice and quiet attitude, you'll see her mostly in our reception and in our restaurant.


Dtew
Dtew came to Cozy this season and proved to be a success. She scores great reviews and many compliments for her cleaning, meticulous and careful, very proud over her job. You can see her everywhere in our guesthouse, wiping and sweeping..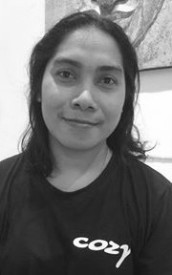 Lix
Lix is came to us in October and immediately found his place in the team and in the kitchen. His Thai food is praised by our guests and he is interested and curious, full av ideas - good qualities of a chef. Lix is to be found in our kitchen, a place he know well and like.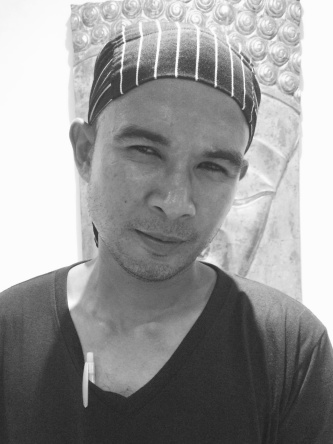 Ying
Ying came to Cozy when we needed her the most. High season means high pressure on our small kitchen and the people in it. Ying is helping wherever she is needed in the kitchen, cooking Thai food, preparing for coming day, making desserts and making the dishes. Except from two very needed helping hands, she also always wears a very big smile.



Nong
Maybe the most boring job in a restaurant - to do the dishes - is Nongs' job, but you will never hear him complain. He comes every evening to clean plates and help with scooping ice cream. He makes his job purposfully and quick and he also makes sure all food left overs goes where it should - in a special bin for geese.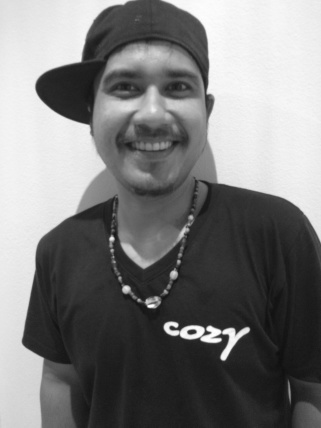 Anders and Linda
Swedish owners of Cozy Guesthouse since August 2015.

We came to Koh Lanta and Cozy with a dream of a better life. A life where we could spend more time together, where we weren't freezing and where we could do something good about our two great passions – food (Anders to make it, Linda to eat it…) and people.

Anders has been working in the restaurant business since he was 17 years in different restaurants in the Jönköping-area (Sweden). As a cook, as a chef, as a head-chef, as employed and as self-employed. His idea of good food is to make it simple and tasty, without too much frills, with good and fresh ingredients.
Lindas interest in food is all about eating it. She's been working the last 15 years as a nurse in emergency healthcare. If you ask her – it's not that big difference in running a guesthouse from working in the ER. You have to solve upcoming problems, preferably easy and quick and you never know what to expect from a new day. Same, same, but different from the ER…